Why is Daytona Beach Famous?
Posted by Kevin Kling on Friday, October 27, 2023 at 10:00 AM
By Kevin Kling / October 27, 2023
Comment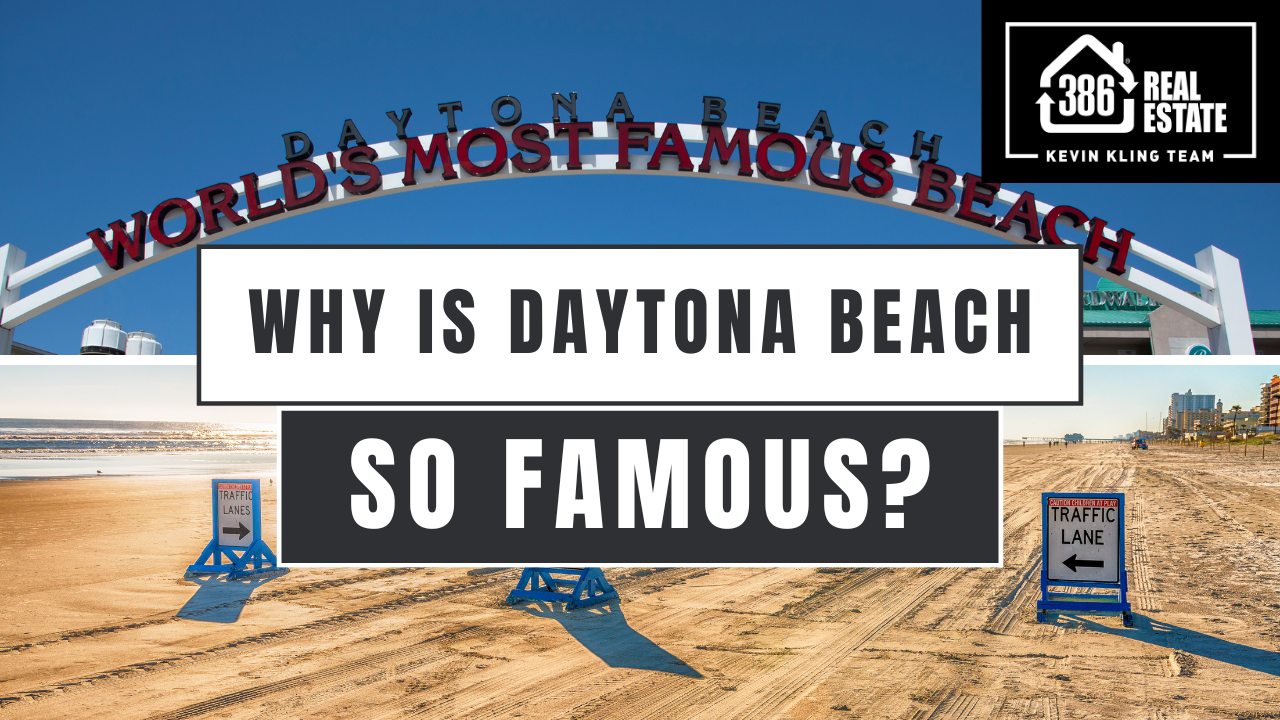 While it's fairly simple to see how the "Sin City" moniker relates to its strip, other well-known city nicknames like "Tinseltown" and "The Big Apple" are a bit more ambiguous. So it should come as little surprise that a question often asked about "The World's Most Famous Beach" is why is Daytona Beach, Florida really so famous? Well the answer is literally in the sands of this wide and welcoming beach. Let's take a closer look at the history of Daytona Beach and the racing roots that have forever stamped this Central Florida city on a worldwide map of must-see destinations.
The year was 1870 and an Ohio man by the name of Matthias D. Day purchased 3,200 acres of land in the area that is now known as Daytona Beach. Then just 30 years later, the wide, compact and smooth sand along the Central Florida coast began drawing early pioneers of speed, as inventors and innovators in the racing industry tested their automobiles and motorcycles. From 1902 until 1935, land speed racers pushed the limits of speed along the 23 mile beach racing course, setting and breaking land speed records that topped at nearly 277 miles per hour. In 1936, the first stock cars were raced along the beaches near Ponce Inlet, and NASCAR type races continued on the beach until 1958 when Daytona International Speedway was constructed. But that wasn't the last of cars on the beach, as the Daytona Beach area still permits automobile traffic to this day.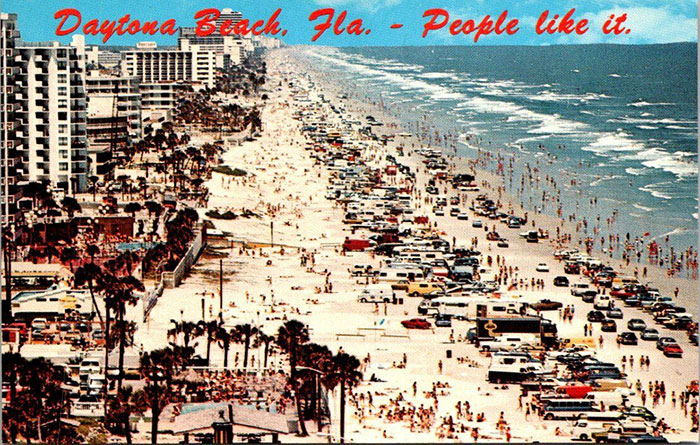 Now, many people may have seen the iconic National Geographic photo of Daytona Beach from 1957, where it seems like hundreds of classic Buicks and Mercurys packed a massively-wide stretch of beach, with the historic bandshell and boardwalk in the distance, and a "too-cool" motorcycle rider catching some stares from a few female beach-goers. And many may have heard about, or even experienced, an 80's or 90's MTV Spring Break in Daytona Beach, but those days are long in the past. Of course, today, our popular beach invites an annual Jeep event that brings in "waves" of Jeepers simply for beach driving, and our inviting sands have also been home to sandcastle building competitions, or are the perfect "track" for running and riding a bicycle. Jimmy Buffet even brought his Latitude Margaritaville to Daytona Beach! So as you can see, the common denominator that has driven worldwide attention to Daytona Beach for more than 100 years is the rarity, accessibility, and high utility of the beach itself.
There are 189 official beaches around the peninsula that is the State of Florida, and countless beaches across the country, but only one beach is dubbed as world famous! Now that we have discovered why Daytona Beach is so popular, let's add that Daytona Beach is conveniently located, and offers many homes and condos that are oceanfront, riverfront, or on a golf course. Leave a comment below or contact us for real estate information or assistance along Florida's "World Famous" coast.