Why Is Property Management Software Important For Landlords
Posted by Kevin Kling on Tuesday, February 1, 2022 at 10:07 AM
By Kevin Kling / February 1, 2022
Comment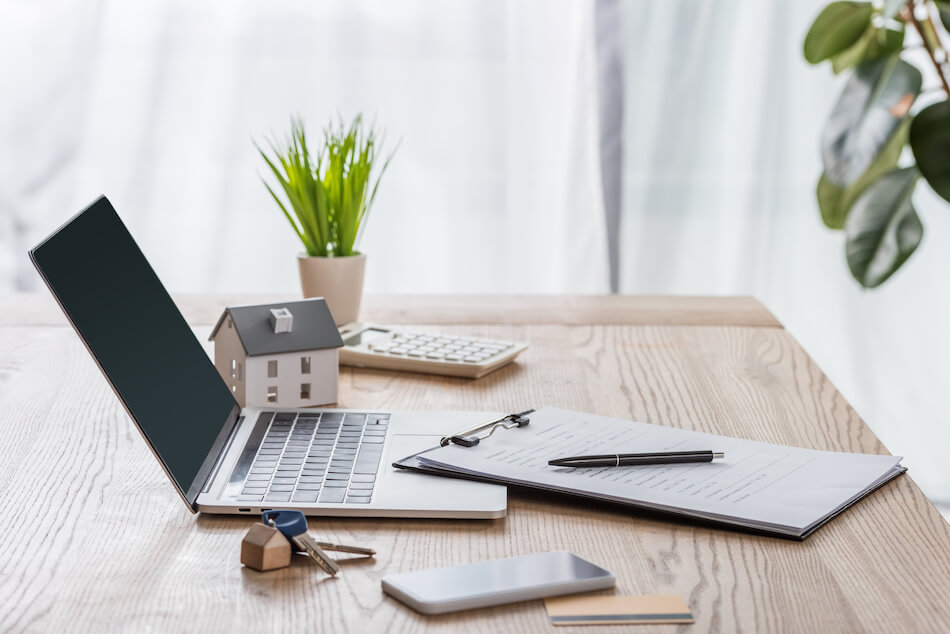 As a landlord of long-term rental homes, you know that it can be time-consuming to keep track of your rental properties and business. However, having a clear plan in place for each property management area can make the process much easier. Property management software consolidates many aspects of operating a rental, allowing landlords to stay streamlined and effective.
How to Manage a Rental Property
Managing rental properties can be a full-time job in itself, or it can be a part-time commitment for semi-passive income. In either case, there are many different aspects of property management that you'll need to handle in order to be successful.
This can be a daunting task, especially if you own multiple properties. From finding and screening tenants to collecting rent and maintaining the property, there's a lot to keep track of.
The best way to minimize overheads, increase cash flow, and grow your property portfolio is by using property management software. With your finger on the pulse, you can accurately track the performance of your portfolio and identify weaknesses and opportunities for growth.
What Is Property Management Software?
Property management software is a cloud-based solution that helps you manage your properties. When it comes to self-managing landlords, such landlord tools are becoming increasingly popular. They save you time and energy by taking care of many menial tasks.
There are many property management software products on the market, so it's important to choose one that will fit your needs. Look for software that offers features like property and tenant management, rent collection, online tenant screening, maintenance tracking, and reporting. Good property management software will save you time and money while helping you to grow your rental property business.
What Does Property Management Software Do?
Property management software is important in real estate for a number of reasons.
First, it allows landlords to work more efficiently, manage their properties better, and frequently increase the value of their investments.
Second, modern property management software platforms offer a wide variety of tools tailored to landlords of various styles.
And third, while the quality of the software available to landlords is going up, the cost to use it is going down. In short, property management software has become an incredibly effective and affordable resource for all landlords.
When choosing rental property management software, selecting one that is user-friendly and has all the features you need is important. Be sure to read reviews and compare products before making a decision. Once you've selected the right software for your needs, be sure to use it to its full potential by taking advantage of all the features it offers.
Key Features to Look For in Property Management Software
All property management software applications have unique features, and the one that works best for you will depend on your situation. For most landlords, these are some of the most important features to look for in property management software.
Online Rent Collection
One of the great things that rental property management software can do is help you collect rent online. This is a huge timesaver, as you won't have to chase down late payments or deal with paper checks. You can simply set up automatic payments and let the software handle it from there. Not only will this save you time, but it will also make it easier to keep track of rental income.
Automate Notifications
Another big benefit of rental property management software is that it can automate many of the notifications that you need to send out to tenants. For example, you can set up automatic reminders for when rent is due or when maintenance issues need to be addressed. This can save you a lot of time and hassle, as you won't have to remember to manually send out these notifications.
Security Enhancements
Today, data security for landlords and property managers is as critical as physical security and only cloud-based property management software can offer it. To protect clients' data, property management software providers are implementing protection through AI-based solutions. They give numerous possibilities to improve security protection and reduce the risks of cyberattacks.
Automated Bookkeeping
Another great feature of rental property management software is that it can automate your bookkeeping. This means that you won't have to waste time inputting data into a spreadsheet for tracking expenses manually. The software can do all of this for you, which will save you a lot of time and effort. In addition, it can also help you catch errors and track rental income more effectively.
Digital Lease Signing
With digital lease signing, you can sign leases electronically with your tenants. This is a convenient way to manage your rentals and keep everything organized in one place.
To sign a lease electronically, you can create your lease agreement and invite your tenant to sign it electronically. After both parties have signed the agreement, it will be legally binding.
Tenant Finding & Screening Tools
Rental property management software can also be used to find an ideal tenant for your rental property. By using the screening features, you can quickly weed out applicants who don't meet your criteria. This can save you a lot of time and hassle in the long run, as you won't have to waste time dealing with tenants who aren't a good fit.
As a landlord, it's important that you screen all potential tenants before signing a lease. You can save time by using tenant screening services. This will help you find tenants who will pay their rent on time and take care of your property.
Customer Support
When you are using property management software, you will inevitably run into some issues from time to time. That's why it's important to choose software that offers excellent customer support. This way, you can get help when you need it and keep your property business running smoothly.
Maintenance Tracking
Rental property management software can also make it easier to track maintenance responsibilities for your condos for rent. This is important because it can help you keep on top of repairs and make sure that they're being dealt with in a timely manner. By tracking maintenance issues, you can avoid costly rental property damage and save yourself a lot of headaches in the process.
Make Landlord Life Easier With Property Management Software
When choosing property management software, it's important to consider your specific needs and budget. Free property management software can be a great option for those just getting started, while paid options may be better for businesses with more complex needs.