Considering the purchase of a home in Daytona Beach Shores? Call Kevin Kling, your local REALTOR®, at (386) 527-8577. Kevin knows the ins and outs of the Daytona Beach Shores real estate market.
Daytona Beach Shores Real Estate Market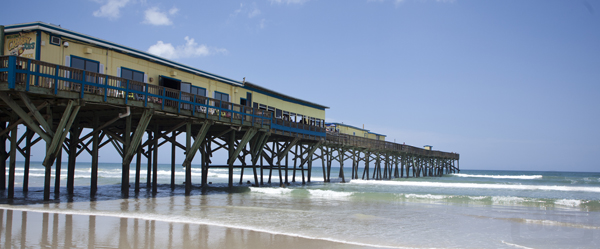 Nearly 80% of Daytona Beach Shores residents live in the expanse of luxury condominiums that line the 9 square miles of Atlantic coastline. With a large array of options, finding a condominium that fits your lifestyle when moving to Daytona Beach Shores is a breeze. Speaking of breeze, did I mention that the majority of property in Daytona Beach Shores is waterfront? Imagine the warm welcome of an oceanfront sunrise or the peaceful calm of dusk over the Halifax River. Plus, there are numerous beaches near the city to enjoy.
Florida condo buyers can choose from some of the best condos — from affordable options to expensive luxury condominiums — right here in Daytona Beach Shores, Florida. Feel free to compare! You will have a very hard time finding a similar value in all of Florida. The Shores offer a large selection of newer condo buildings that include Palma Bella, Bella Vistas, Ocean Villas, Ocean Vistas, and many more. These luxurious condos offer very large balconies, first-class amenities, dream kitchens, and open floor plans. These newer oceanfront condo options start in the $300's.
Daytona Beach Shores Real Estate Agents
If you're buying or selling a home in Daytona Beach Shores, allow Kevin to guide you through the process with your Daytona Beach Shores property today. As your local REALTOR®, he has exclusive knowledge concerning the unique dynamics of the Daytona Beach Shores housing market.
To learn more about agent representation while buying or selling your Daytona Beach Shores home, contact Kevin Kling. Check out our free market analysis page to quickly receive a home value estimate!
List of Homes Sold in Daytona Beach Shores - Last 30 Days
Daytona Beach Shores homes are in high demand, and the real estate market continues to rapidly move. To help buyers and sellers understand local Daytona Beach Shores market dynamics, we've created a list of homes sold during the past 30 days within the city of Daytona Beach Shores, including any newly built or pre-owned properties. This list is updated daily.